Mission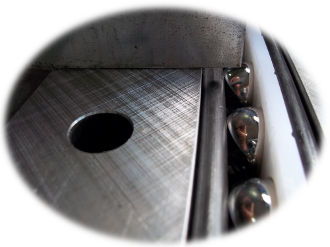 Competent engineers, project coordinators, safety coordinators, draftsmen, technicians, welders and machinists are at your service for any design, fabrication or project management needs you may have for industrial and commercial equipment.
MONAST offers turnkey services at all levels. The MONAST team can handle projects of all sizes as it relies on high technology equipment and qualified human resources.
The MONAST team applies a unique style of management that guarantees high performance services, carrying versatility, and quality control. Team MONAST takes particular care of all clients, delivering them the best work for the best price. Top quality at the competitive cost is primary objective of MONAST Inc.
Either ferrous or non-ferrous metal work, equipment is designed and fabricated on location in Bromont, Quebec. From concept to manufacturing, from assembly to installation, MONAST has what it takes to answer all of your industrial needs. Check out our industrial hydraulic lift table. It is available in standard models with several options and also available in custom fabricated models to the dimensions and capacities tailored to the customer needs.
Qualified professionals, execute product concept, design and details with each and every order.
---