A Well Established Enterprise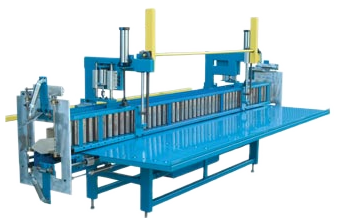 At the start, Distributor Monast, was in the business of fuel oil distribution, but over time transitioned to be a turnkey metal job shop facing increasingly more challenging projects. To serve the demands of markets and clientele's needs product engineering, custom equipment fabrication and manufacturing system installations has shifted the core of the Monast team. This turnabout mirrored perfectly the shareholders capabilities and expertise.
Mr. Patrick Rumsby, General Manager, Mr. Martin Rumsby, Operations Supervisor and our Mechanical Engineer ensures that daily operations meet the common objective of continuous excellence. They are close collaborators who are devoted to client satisfaction.
Mrs. Diane Perkins, the office manager and many craftsmen complete the MONAST team. All carry the same work and ethical discipline with the shared goal of delivering quality.
---